Perfect size for plant parent
This is the ideal size for those who want to start taking care of their plant and enjoy its growth every day. Mini plants care requirements are usually similar to those of the bigger members of the family; however, you might have to pay some extra attention to water and humidity levels and monitor the temperature more often. But, don't worry: the majority of mini plants often only need mini maintenance!.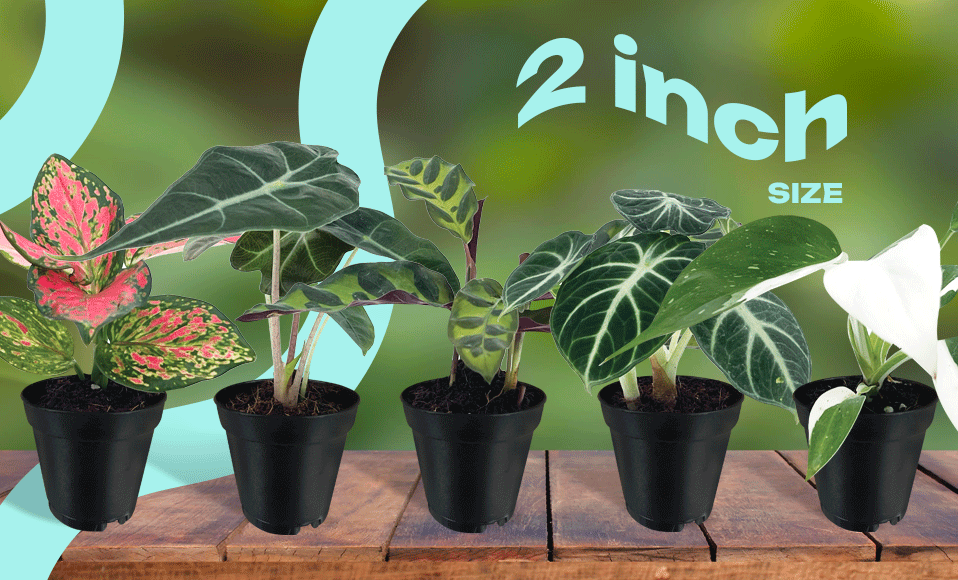 4" Calathea Mystery Box "Special"
Each box can include 4, 6, 10, or 20 (according to your choice) medium Calathea in a 4" pot wide. Who doesn't love a little mystery in their life? It...